Milton GA Multiples Photographer
Being a Milton GA multiples photographer is a dream come true.  I love to photograph newborns but when you have the chance to capture twin newborns it's twice the love!  This is the 2nd set of twin newborn boys I have photographed.  I will admit that photographing multiples is intimidating to say the least.  It definitely gets easier the more you do them.  I guess the same holds true even with one newborn baby.  But the moment that you see that sweet little face and smell that newborn smell makes even the hardest session a blessing.
I approach a twin session, really just like a single newborn session.
Warm studio – check
Baby shusher on – check
All of my setups picked and ready to go – check
"Give Me Your Babies" t-shirt on – check
Baby's fed and ready to go – check
Parents relaxing and/or napping – check
You have to have a plan or flow in mind before the session.  There is no "winging it" going on at my sessions 🙂 I start with photographing them together in a pose (usually the hardest one or a special request from Mom + Dad) and then take one away for a singles shot.  Then get a single image of the other multiple in the next snugly pose.  Sometimes you need to get creative with your time.  If one of them is napping and the other one is wide awake, I take that opportunity to capture their personality with some good ole sweet eye contact.  You need to have patience, patience, patience whether it's one newborn or five.  I normally allow a bit more time for a multiples session.  Newborns sometimes have their own agenda and I am more than happy to make sure that they are safe, secure and comfortable.
I mean look at how sweet this is with the hand holding and all ♥ ♥ ♥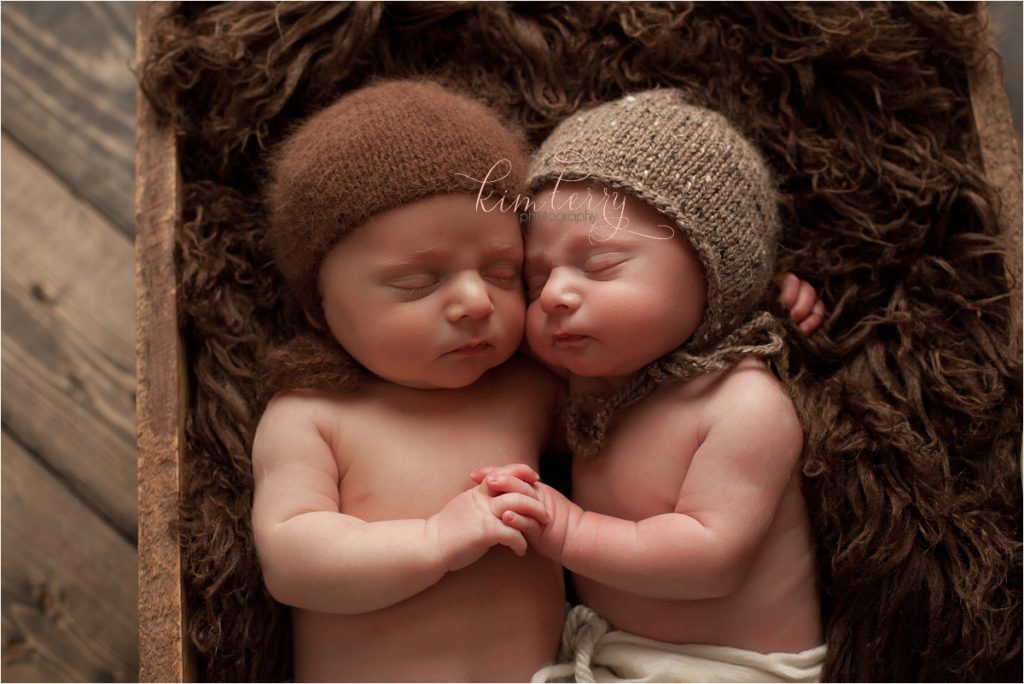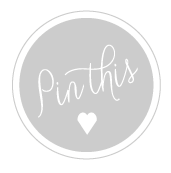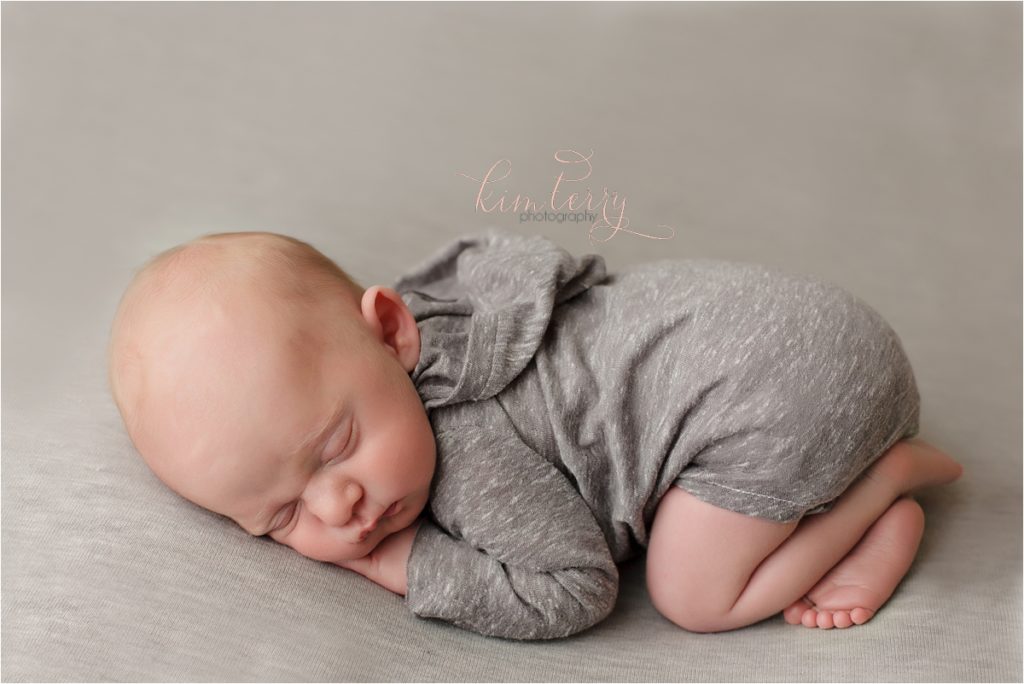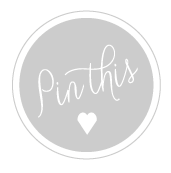 All tucked in!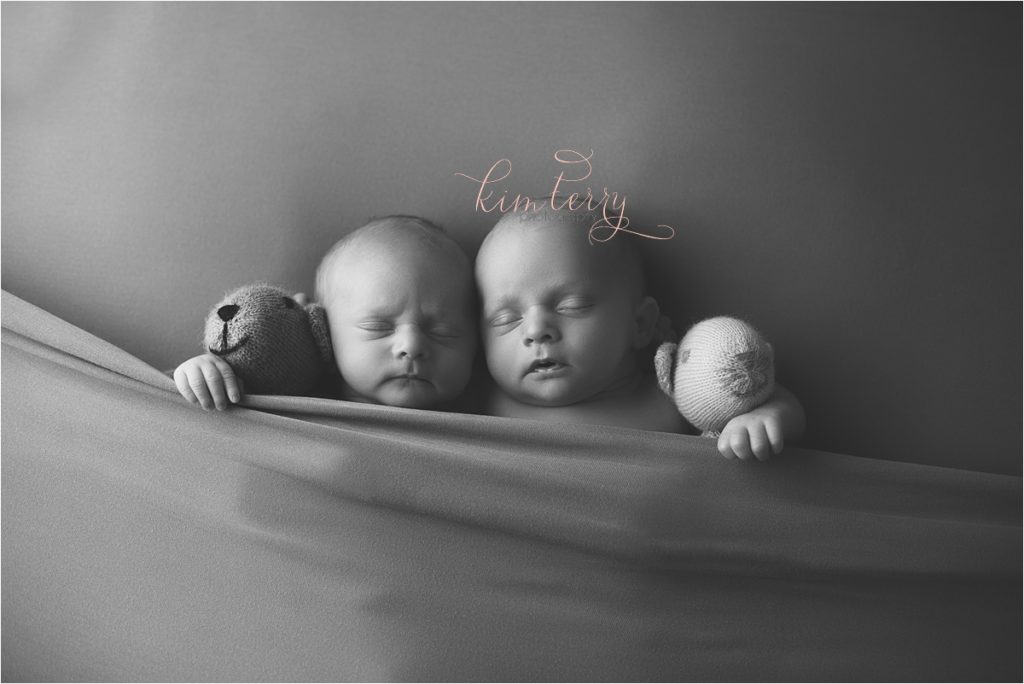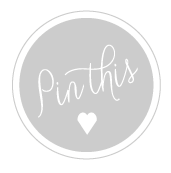 If you would like to see another multiples session check it out here 🙂
Kim Terry is a photographer in Atlanta, Georgia capturing newborns, babies, children and their families.
Kim Terry Photography has a home studio in Suwanee for newborns and babies. She utilizes natural light outdoors for families and children in the surrounding areas including Cumming, Roswell, Milton, Alpharetta, John's Creek, Sugar Hill, Buford and other surrounding North Atlanta metro areas.